Aesthetic Enhancements Plastic Surgery & Laser Center: Armando Soto, MD
7009 Dr Phillips Blvd #100
Orlando, FL 32819
Phone: (407) 218-4550
Fax: (407) 218-4551
Monday–Friday: 9 a.m.–5 p.m.

Plastic Surgery in Orlando, FL
An exceptional plastic surgery experience is the product of choosing the right procedure(s) and finding your best plastic surgeon. In Orlando, Dr. Armando Soto has earned a reputation for excellent plastic surgery results, and for being a compassionate, supportive partner to his patients. Whether you want to enhance your breasts, contour your body, or rejuvenate your face, Dr. Soto offers a full selection of plastic surgery procedures. He will work with you to customize a treatment plan and create the results you want.
Breast Enhancement
Body Contouring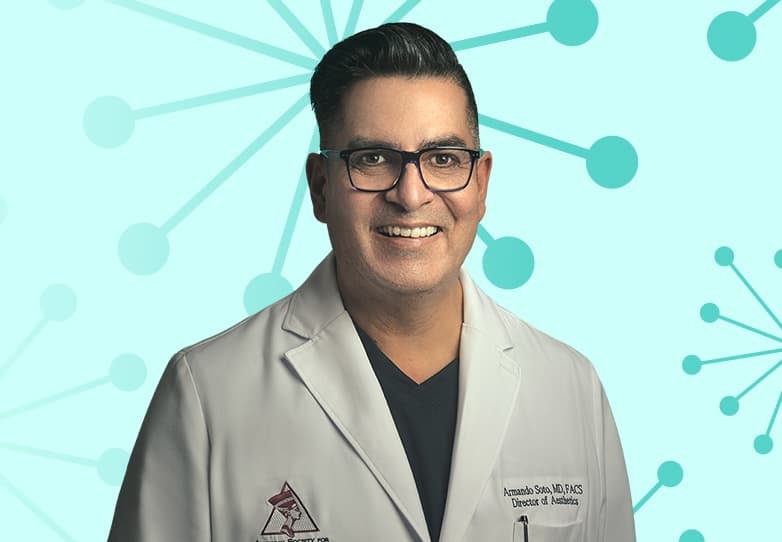 Dr. Armando Soto
Dr. Soto is a board-certified plastic surgeon who brings an exceptional level of attention, skill, and integrity to every patient and procedure. For more than 15 years, he has helped Orlando women and men look and feel fabulous using innovative yet proven surgical and nonsurgical options.
Meet Dr. Soto
Credentials You Can Trust

Facial Rejuvenation
Procedures for Men
Request Your Consultation
To learn more about which plastic surgery procedures can give you the results you want, request a private consultation with Dr. Soto or call our Orlando, FL, office at (407) 218-4550.
A Reputation Built on Results
Dr. Soto and the team is nothing short of kind and amazing!! They were honest, open, accommodating as...
Well I have to share my happiness, to me Dr Soto is the best, from the beginning he explained to me...
BEST EXPERIENCE I COULD HAVE EVER ASKED FOR. The staff of this office is beyond any other office I've...
I honestly wish I would have done my breast augmentation surgery years ago!! I had many fears and as...