Aesthetic Enhancements Plastic Surgery & Laser Center: Armando Soto, MD
7009 Dr Phillips Blvd #100
Orlando, FL 32819
Phone: (407) 218-4550
Fax: (407) 218-4551
Monday–Friday: 9 a.m.–5 p.m.

Breast Augmentation
Plan Your Procedure
Price Starting At:
$6,800
Average Procedure Time:
1-2 Hours
Post-op Follow-up:
3-4 Days
Recovery Location:
Outpatient
There are many varied reasons women come to Dr. Armando Soto for breast augmentation in Orlando. Some want breast implants to increase volume, correct asymmetry, or create curves that make them feel more feminine. As a board-certified plastic surgeon, Dr. Soto understands that breast augmentation is a big decision, and a highly personal one. He specializes in breast enhancement procedures and is proud to help women feel more comfortable and confident in their bodies.
"Dr. Soto is amazing. I was very nervous going into the process of having a Breast Augmentation, but after the first visit, I knew I picked the right doctor. He listened to everything I wanted and was professional and kind about everything. His staff is amazing and feel like lifetime friends. Thank you so much for my new found confidence!"

– E.M.
Breast Augmentation

Before & After Photos
WARNING:
This feature contains nudity. Please click OK to confirm you are at least 18 years of age and are not offended by such material.
OK
Breast Augmentation

Before & After Photos

Keep in mind that each patient is unique and your results may vary.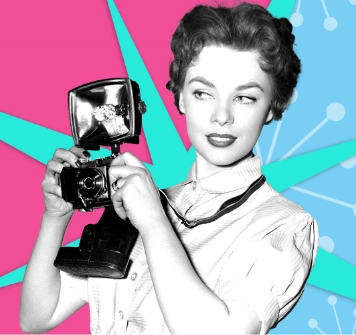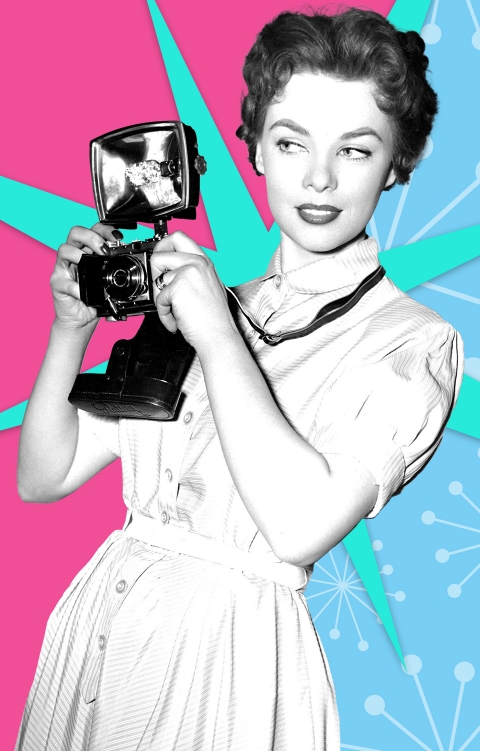 What Is Breast Augmentation?
Breast augmentation is a cosmetic procedure used to create fuller, more shapely breasts with breast implants. Some people refer to the procedure as a "boob job." At our Orlando practice, breast augmentation candidates should be in overall good health and looking to enhance the size or shape of their breasts.
People commonly choose breast augmentation to:
Fill out naturally small breasts
Replace volume lost due to pregnancy or aging
Correct breast asymmetry
Reshape tubular breasts
How Is Breast Augmentation Performed?
Breast augmentation is performed as an outpatient procedure using a general anesthetic. Dr. Soto first creates an incision to access the interior of the chest where the breast implant will be placed. This "pocket" is typically placed either directly behind the breast tissue (subglandular) or underneath the chest muscle (submuscular). Once the procedure is complete, the incisions are closed with sutures and surgical tape. The entire surgery takes around 1 to 3 hours to complete.
Breast Implant Options
No two women are exactly alike, so there's a variety of breast implants on the market. They come in many different shapes, materials, profiles, and sizes, and each can be adjusted to match the patient's needs. One of the best ways to achieve flattering, natural-looking results is to choose the right breast implants for your figure. Here are a few factors to consider when considering breast implants.
Size
Many women find this detail one of the most exciting parts of breast augmentation. Some patients come to their first consultation with an idea about what size they want, but it's important to be flexible with your choice. The same implant size can look very different on women with different body proportions. Dr. Soto and our staff will take measurements and help you find an implant size that suits your natural body shape.
Fill Material
Breast implants are filled with either saline (saltwater) or silicone gel. Silicone implants are the most popular kind currently in use, and they are highly recommended for patients who are thinner and want a more natural look. Saline breast implants, on the other hand, cost less overall and potential ruptures can be more easily detected. Each type has its own unique benefits depending on your breast augmentation goals.
Profile
Also known as "projection," the profile of your implant describes how far it protrudes from your body when viewed from the side. High-profile implants may be better suited for individuals with narrower frames, while low-profile implants may look well-balanced on women with wider frames. Dr. Soto will help you select the right profile for your body and your goals.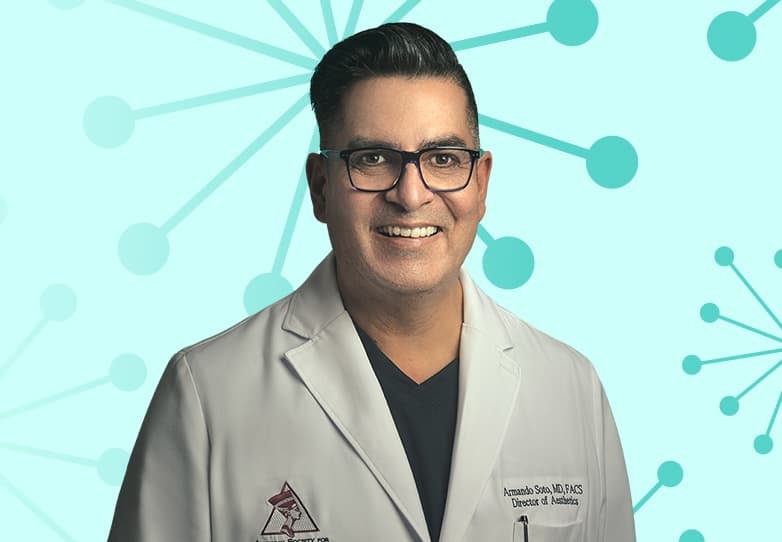 Dr. Armando Soto
Dr. Soto is a board-certified plastic surgeon who brings an exceptional level of attention, skill, and integrity to every patient and procedure. For more than 15 years, he has helped Orlando women and men look and feel fabulous using innovative yet proven surgical and nonsurgical options.
Meet Dr. Soto
Credentials You Can Trust

Implant Incision Locations
Breast implant incisions depend on the patient's preferences and the kind of implant used. Dr. Soto offers various incision choices that can be used to achieve different looks and results.
Inframammary
This small incision is made at the base of the breast, near where it connects to the chest. The implant is then inserted through the incision, which is well concealed in the breast crease, and can be easily hidden by bra bands or bikini tops.
Periareolar
This incision is made along the lower edge of the areola (the darkened skin surrounding the nipple), where it is well camouflaged. Women who plan on breastfeeding may choose to avoid this incision to prevent possible damage to the milk ducts and glands.
Transaxillary
This approach is often used by women who want to avoid incisions on the breast. However, it prevents visual access to the implant pocket, so an endoscope may be used during implant insertion.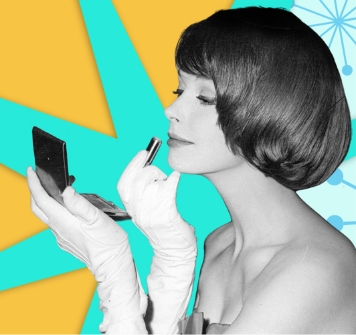 What Is Natural Breast Augmentation?
For patients who want fuller breasts without using implants, Dr. Soto offers natural breast augmentation via fat transfer. This technique uses fat collected from other areas of the body (such as the flanks, abdomen, and thighs) with liposuction, and uses it to augment the shape of the breasts. However, while many patients enjoy this more natural approach, the results are much less dramatic than traditional augmentation with implants. Natural breast augmentation is best for women who want a modest increase in size or subtle refinement in shape.
How Long Is Breast Augmentation Recovery?
Most patients can return to work around 3 to 5 days after their breast augmentation procedure. Patients may experience swelling, bruising, or soreness during these first few days, but they should resolve after 10 to 14 days. More intensive movements, such as reaching, lifting, or high-impact exercise, should be postponed for 4 to 6 weeks. Dr. Soto will provide detailed recovery instructions to help make the healing process as smooth as possible.
How Much Does Breast Augmentation Cost?
The price of breast augmentation in the Orlando, FL, area depends on several different factors. The type of implants you choose, the complexity of the procedure, and operating fees all influence the final cost. On average, breast augmentation at our practice is $6,800. Dr. Soto will give you a customized quote after your private consultation.
Can I Combine Breast Augmentation With Other Procedures?
Yes, breast augmentation is often combined with other cosmetic procedures. Many patients choose breast augmentation with lift to add volume while also raising the breasts into a perkier position. Breast augmentation is also often involved as part of a mommy makeover. Dr. Soto can walk you through your different treatment choices and help find a combination best suited for your body and goals.
Request a Consultation
If you're interested in breast enlargement with an experienced Orlando breast surgeon, request a consultation with Dr. Soto or call (407) 218-4550 to learn more.
A Reputation Built on Results
Dr. Soto is a wonderful surgeon. I drive two hours to his office and after several consultations with...
Dr Soto is an amazing physician! This is the second procedure that he has done for me! I can not express...
I had a breast augmentation done with Dr. Soto and I couldn't recommend him + his team enough! They...
I don't normally write reviews but after my experience with Dr. Soto, I had to. From the front desk...