Aesthetic Enhancements Plastic Surgery & Laser Center: Armando Soto, MD
7009 Dr Phillips Blvd #100
Orlando, FL 32819
Phone: (407) 218-4550
Fax: (407) 218-4551
Monday–Friday: 9 a.m.–5 p.m.

Renuvion® Skin Tightening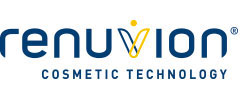 If you want to tighten skin on your face or body without surgery, Renuvion® is a minimally invasive skin tightening treatment offered at our Orlando, FL, plastic surgery practice. Producing long-lasting results, Renuvion shrinks the skin in the targeted area using a unique combination of helium plasma and radiofrequency (RF) energy that's delivered just below the skin's surface.
Are You a Good Candidate?
People who benefit from Renuvion treatments have skin that is starting to sag but still retains much of its elasticity. The procedure can lift and tighten loose, sagging skin on the face and body, including: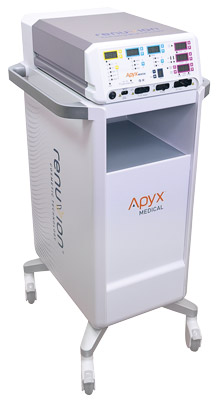 Neck and Jawline
Arms 
Back
Bra fat
Waistline
Stomach 
Love handles
Inner and outer thighs  
Flanks
Patients should be within 5 to 10 pounds of their ideal weight and have realistic expectations about the potential outcomes. People whose skin is sagging more significantly are better suited for surgical procedures, such as a tummy tuck or a facelift.
"Very happy with the office staff and the physicians. They were quick to always fit me in, answer questions, accommodate extra needs, and of course the actual procedure. I am happy with my results as well as the continued follow up procedures. Thank you!"
How Does Renuvion Work?  
During a Renuvion procedure, Dr. Soto makes small incisions in the treatment area and then inserts a small probe, which delivers radiofrequency (RF) energy combined with helium beneath the skin's surface. The thermal energy targets the deeper layers of tissue without damaging the skin's surface. The probe creates small channels, which the helium fills, followed by the release of the RF electrical current. The combination creates what's called a cold plasma cloud, which causes the skin to immediately contract. It also stimulates the body's natural healing process, triggering the production of new collagen that gradually produces tighter, smoother skin.
Dr. Soto uses either a local anesthetic with sedation or a general anesthetic, depending on the extent of the procedure.
Combining Renuvion With Liposuction

In some cases, Dr. Soto may recommend combining Renuvion with liposuction to enhance the overall results. Liposuction removes pockets of excess fat from areas such as the abdomen, flanks, or neck. Once the fat is removed, your skin may not "snap back" to fit the new contours, causing it to appear loose and saggy after liposuction. To address this loose, saggy skin, Dr. Soto inserts the Renuvion probe through the same incisions used for liposuction, delivering energy that causes the tissue to tighten for immediate results.
How Much Recovery Time Is Needed?
When Dr. Soto performs Renuvion as a standalone treatment, patients typically return to their normal activities within 7 to 10 days. Discomfort experienced by patients can be managed with over-the-counter medication and usually lasts only about 1 to 2 weeks. Swelling and bruising in the treatment area is normal and should resolve on its own within 2 weeks.
If Dr. Soto combines liposuction with Renuvion, you'll need to wear a special compression garment that will help minimize swelling and support healing. Prescription pain medication may be needed to ensure your comfort during recovery.
Renuvion FAQs
How much does Renuvion cost?
The cost of Renuvion treatments in the Orlando, FL, area depends on various factors, including if you treat multiple areas, the total treatment time needed, and if you combine liposuction with the procedure. Our office provides customized price quotes during your personal consultation.
How many treatments are needed?
A single Renuvion treatment is all that's necessary to produce the desired results for most patients.
Is Renuvion a good neck lift alternative?
For patients with moderate to severe skin sagging, Renuvion can't match the results achieved with a surgical neck lift. For patients concerned about the appearance of a double chin, combining Renuvion with neck liposuction is very effective at creating a more well-defined chin and jawline. You can also ask Dr. Soto if you'd be a good candidate for MyEllevate®, another minimally invasive alternative to neck lift surgery.
Request Your Consultation
Renuvion is an excellent option for many patients who want to tighten their skin, whether on the body or the face. If you're near Orlando, FL, and would like to learn more about this treatment, request a consultation or call  (407) 218-4550.