Aesthetic Enhancements Plastic Surgery & Laser Center: Armando Soto, MD
7009 Dr Phillips Blvd #100
Orlando, FL 32819
Phone: (407) 218-4550
Fax: (407) 218-4551
Monday–Friday: 9 a.m.–5 p.m.

Forever Bare™ BBL Hair Removal
Forever Bare™ BBL Hair Removal
Plan Your Procedure
Average Procedure Time:
30-60 minutes
Post-op Follow-up:
4-6 weeks
Aesthetic Enhancements Plastic Surgery is the first practice in Central Florida to offer BBL HERO (High Energy Rapid Output), a significant improvement over earlier laser hair removal technology, at our Orlando, Florida location. Forever Bare BBL is an innovative, safe technology in hair removal that allows for more improvement in fewer treatments with shortened treatment time and recovery. Unlike most laser hair removal systems, the technology applies the energy evenly rather than to one specific area at a time, dramatically increasing patient comfort.
My experience with Dr. Soto and staff could not have gone any easier or better. I am so happy and already referred friends. I will be back and continue to use other services as well.

– Anonymous, RateMDs
How Does Forever Bare Work?
The photo-thermal energy causes the hair follicles to stop producing hair. This results in permanent hair reduction in the areas treated. Hair thickness can have an effect on the results a patient sees. Certain hair types and thicknesses may require more treatments. The number of treatments necessary will be determined during your consultation.
Your Forever Bare Procedure
The treatment begins with a clear gel applied to the skin. The BBL applicator is then applied to the skin and is either moved with a gliding motion or stamping motion. The Forever Bare technology allows for an equal level of heating to the hair follicles, and this minimizes missed areas that may occur with other hair removal devices.
Forever Bare Recovery & Results
This treatment has minimal to no downtime. Most patients can resume their normal activities immediately after receiving treatment. Mild redness may be experienced for a few hours following your treatment, but this is normal and nothing to be concerned about.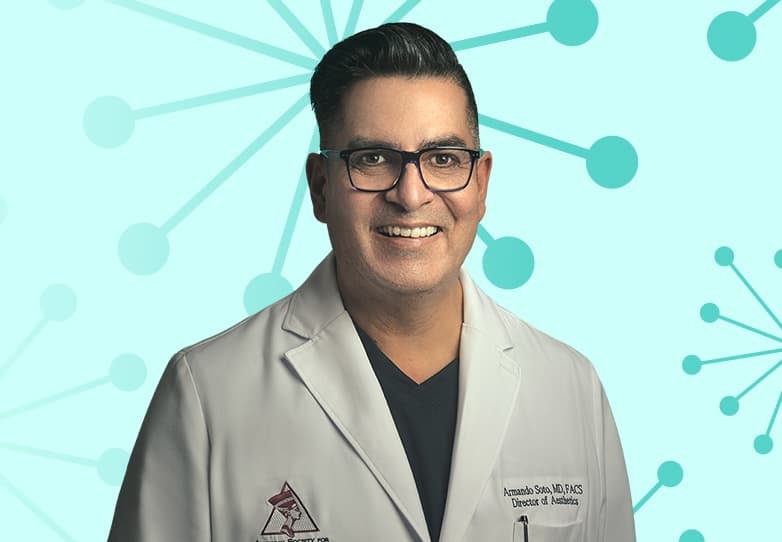 Dr. Armando Soto
Dr. Soto is a board-certified plastic surgeon who brings an exceptional level of attention, skill, and integrity to every patient and procedure. For more than 15 years, he has helped Orlando women and men look and feel fabulous using innovative yet proven surgical and nonsurgical options.
Meet Dr. Soto
Credentials You Can Trust

Forever Bare FAQs
Does Forever Bare hurt?
The treatments are comfortable and do not require any pain medication or anesthesia. This is especially true with advanced BBL HERO technology. Of course, every patient has a different pain tolerance, but the treatment's cooling system delivers treatment with minimal pain or discomfort.
What areas can Forever Bare treat?
Most areas of the body can be treated with the Forever Bare BBL HERO. The most common areas are the face, legs, chest, bikini area, and underarms.
Request a Consultation
Aesthetic Enhancements Plastic Surgery is happy to provide the most up-to-date technology in the cosmetic field, including Forever Bare BBL HERO for laser hair removal, at our Orlando, FL, practice. If you would like to talk with Dr. Soto about laser hair removal, request a consultation online or call (407) 218-4550.
A Reputation Built on Results
Dr Soto and his staff exceeded all of my expectations. I felt cared for, listened to, and respected...
I can not say enough about how wonder Dr. Soto was in my breast lift and augmentation. As my first and...
My experience with Dr. Soto and his team was amazing. I was impressed by how fast I got an appointment...
Dr. Soto and his team are absolutely amazing. From the first day I walked in until present, everyone...