Aesthetic Enhancements Plastic Surgery & Laser Center: Armando Soto, MD
7009 Dr Phillips Blvd #100
Orlando, FL 32819
Phone: (407) 218-4550
Fax: (407) 218-4551
Monday–Friday: 9 a.m.–5 p.m.

Mommy Makeover
Plan Your Procedure
Price Starting At:
$15,000
Average Procedure Time:
4-5 Hours
Post-op Follow-up:
3-4 Days
Recovery Location:
Outpatient
*Includes surgical, anesthesia, and OR fees, and post-surgical garments
If you'd like to reverse some of the changes your body experienced due to pregnancy, Dr. Soto specializes in the mommy makeover in Orlando. Mommy makeover is a customizable combination of procedures that addresses multiple problem areas with a single operation and just one recovery period. As a board-certified plastic surgeon, Dr. Armando Soto has the skill and experience to safely perform different body contouring and breast enhancement treatments. He is proud to have helped countless patients from Winter Park, Kissimmee, and throughout central Florida bring their best bodies to life and feel comfortable in their own skin.
"Better Than I Anticipated. It's been 3 years since my mommy makeover, which consisted of a tummy tuck and breast lift. I could not be happier with my results immediately after surgery and now, 3 years later. I feel confident in a bikini, jeans look much better and overall the surgery improved my confidence. I have gained and lost a few pounds over the 3 years and at one point I had abs! Thank you Dr. Soto!"

– D. – RealSelf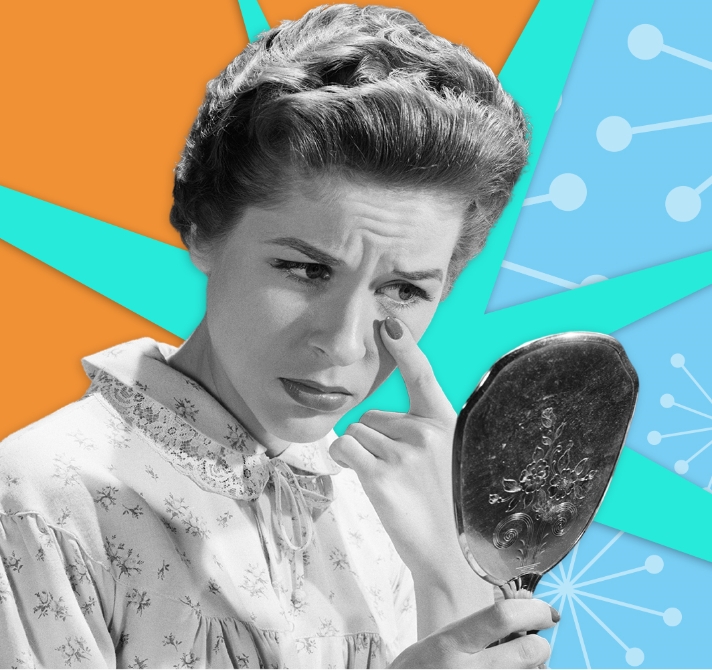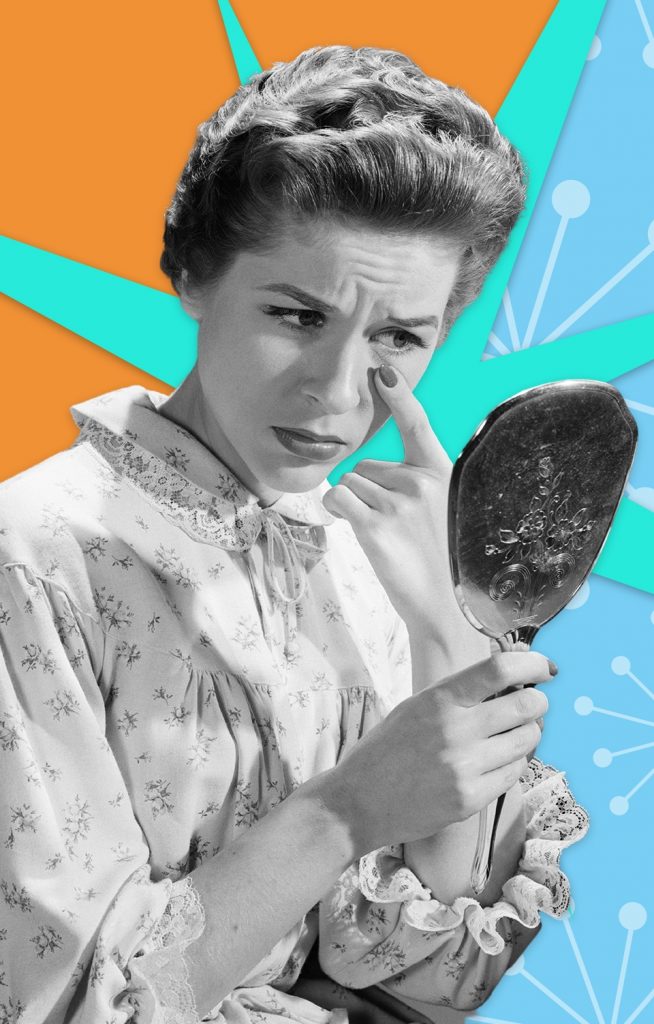 What Is a Mommy Makeover?
A mommy makeover is a suite of procedures that sculpt and reshape the breasts and body, especially for women who have had children. It commonly involves treatments that address loose skin, stretched muscles, or unwanted fat deposits. At its heart, the mommy makeover is about improving multiple areas of the body at once so that moms can feel more confident. Which treatments you choose to combine is up to you and Dr. Soto.
Good candidates for a mommy makeover are those looking to:
Lift the breasts to a more youthful shape and position
Restore fullness to the breasts
Tighten abdominal skin and muscles
Reduce excess fat
However, despite having the word "mommy" in the name, a mommy makeover isn't only for mothers. This procedure can benefit patients from all walks of life who have experienced dramatic body changes. In order to achieve the best results, patients should be healthy and close to their goal weight before considering surgery.
What Is Included in a Mommy Makeover?
Each mommy makeover is tailored to address specific concerns and create the body you once had, or the one you've always dreamed of. Many women choose to combine breast enhancement procedures with popular body contouring treatments. Below are a few of the most popular options for our mommy makeover patients here in Orlando.
Breast Augmentation
Breast implants add volume to the breasts and can improve minor sagging after pregnancy and breastfeeding. Natural breast augmentation—increasing the size of the breasts using fat gathered from other parts of your body—is another option for those who want a more modest increase in size or shape.
Breast Lift
Aging or changes during pregnancy and breastfeeding may cause the breasts to sag and stretch over time. Breast lift surgery raises the breasts higher on the chest wall and restores a youthful, perky shape. It is often used with breast augmentation for more comprehensive results.
Tummy Tuck
Pregnancy and significant weight fluctuation often cause the skin around the lower abdomen to permanently stretch. A tummy tuck removes excess skin, streamlines the midsection, and helps create a firm, flat abdomen.
Lower Body Lift
Age, gravity, and weight changes can overstretch the skin on the lower half of the body. A body lift is a transformative procedure that removes excess skin and lifts sagging tissues in multiple areas such as the outer thighs and buttocks.
Liposuction
Liposuction is a versatile procedure that suctions unwanted fat cells from areas that don't respond well to diet and exercise. When used during a mommy makeover, liposuction can help sculpt areas such as the thighs, abdomen, flanks, and bra area.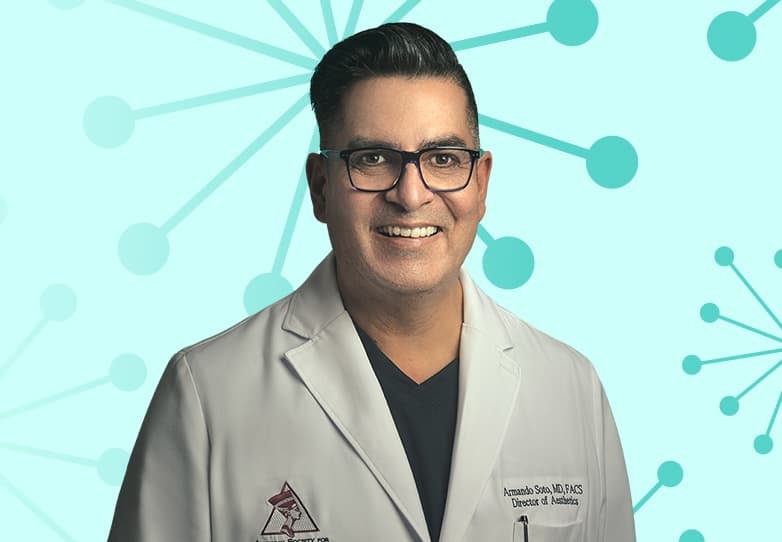 Dr. Armando Soto
Dr. Soto is a board-certified plastic surgeon who brings an exceptional level of attention, skill, and integrity to every patient and procedure. For more than 15 years, he has helped Orlando women and men look and feel fabulous using innovative yet proven surgical and nonsurgical options. As a well-respected plastic surgeon, Dr. Soto is a member of leading professional associations, including the American Society of Plastic Surgeons (ASPS) and The Aesthetic Society.
Meet Dr. Soto
Credentials You Can Trust

How Is a Mommy Makeover Performed?
Mommy makeovers are performed on an outpatient basis with the patient under general anesthetic. Depending on the extent of your procedure, you and Dr. Soto may decide on an overnight hospital stay. The details of the surgery depend on which procedures you are having performed. Because mommy makeovers and other combination procedures are customized for each patient, the length of time the surgery takes varies. However, Dr. Soto always stays well below the upper limit of 6 hours in the operating room to minimize anesthesia time.
You will need a trusted friend or family member to drive you home and stay with you that night. For out-of-town patients, our office is happy to suggest many hotels or local recovery care options.
How Long Is Recovery After a Mommy Makeover?
During the first 5 to 7 days, you may experience some discomfort around the areas you had treated. Tightness, swelling, and bruising are all normal and you will have prescribed medication to help with your discomfort. During this time, it's important to have an adult stay with you to help with young children, cooking, hygiene, or housework while you recuperate.
Most patients can return to work and routine activities in about 2 weeks. If your job is more physically demanding, you may need to take more time off. Avoid heavy lifting or more intensive exercises for around 4 to 6 weeks, or until you get cleared by Dr. Soto.
How Much Does a Mommy Makeover Cost in Orlando?
Here in Orlando, FL, the price of a mommy makeover depends on several different factors. The specific procedures involved can change from patient to patient and influence the final price. Dr. Soto will go over your treatment options at your private consultation and give you a customized quote for your surgery.
Mommy Makeover FAQs
Can I still get pregnant after mommy makeover surgery?
Yes, it's still possible to get pregnant after a mommy makeover procedure. However, you should postpone undergoing a mommy makeover if you plan to have another child. The physical changes that accompany pregnancy and breastfeeding likely will undermine the surgical results.
Do you have to be a mom to have a mommy makeover?
Not at all. Even though the procedures included in a mommy makeover address changes that typically occur during and after pregnancy, the same combination can benefit someone who lost significant weight or who wants to reverse age-related changes to their body.
Are there BMI requirements for a mommy makeover?
A patient with a body mass index (BMI) over 30 is generally not a good candidate for a mommy makeover. A BMI of 30 or higher increases the risk of complications during surgery and recovery.
Is the surgery painful?
Mommy makeover patients are under general anesthesia during the surgery, meaning they will be asleep and won't experience any discomfort. During the recovery process, you can manage pain with prescription medication during the first few days and over-the-counter pain relievers after that.
How do I know what procedures to include in my mommy makeover?
After listening to you describe your cosmetic goals and your concerns about your body, Dr. Soto will recommend the procedures he believes will best achieve your desired outcome.
Will I lose weight from this procedure or just reduce my dress size?
A mommy makeover isn't weight loss surgery but you can expect to lose a few pounds if liposuction is part of the procedure. Many women see their clothing drop 1 to 3 sizes after a mommy makeover.
Request a Consultation
A mommy makeover at our Orlando, FL, practice can help you rejuvenate your entire body in a single operation. If you would like to learn more, request a consultation with Dr. Soto or call our office at (407) 218-4550.
A Reputation Built on Results
Dr. Soto is amazing!!! I got a breast augmentation with him and I love the results so much. I've never...
My experience was great! The staff are amazing!! They made me feel so comfortable and we're always available...
I recently had a breast augmentation performed by the talented Dr. Soto, and I couldn't be happier with...