Aesthetic Enhancements Plastic Surgery & Laser Center: Armando Soto, MD
7009 Dr Phillips Blvd #100
Orlando, FL 32819
Phone: (407) 218-4550
Fax: (407) 218-4551
Monday–Friday: 9 a.m.–5 p.m.

EMSCULPT NEO®
Plan Your Procedure
Price Starting At:
$1,000/treatment area
Average Procedure Time:
30-60 minutes
We strive to help individuals love their bodies by providing advanced body sculpting technology at our Orlando, Florida practice. At Aesthetic Enhancements Plastic Surgery, board-certified plastic surgeon Dr. Armando Soto and his experienced team are pleased to offer EMSCULPT NEO for body contouring. It helps our patients effectively strengthen and reshape their physiques without the need to weight train at the gym 24/7. In fact, during appointments, patients are able to eliminate unwanted fat while comfortably lying down.
Dr. Soto is without a doubt a true artist when it comes to plastic surgery and body contouring. His expertise, care, attention to detail and compassion are all reflected by the beautiful results I see when I look in the mirror.

– T.L.
What Is EMSCULPT NEO?
EMSCULPT NEO is an aesthetic body contouring treatment that uses HIFEM (high-intensity focused electromagnetic) equipment and RF (radiofrequency) energy to strengthen muscles while simultaneously removing layers of fat. This treatment can be used on multiple areas of the body, including the abs and posterior. Within only a 30-minute session, EMSCULPT NEO contracts the muscle tissue around 20,000 times to develop a more chiseled look.
Is EMSCULPT NEO Right for Me?
Almost anyone who wants to improve the tone and fat content of their body could benefit from EMSCULPT NEO. The treatment can improve your buttocks, dissolve stubborn fat, and contour your body, which will enhance your overall physique and help you appear leaner. During your consultation, we will consider your fitness objectives and medical background to determine if the treatment is the best choice for you. Dr. Soto will also discuss your other options, such as BodyTite and liposuction. To receive the best possible results from EMSCULPT NEO, you should:
Be in good overall health
Have a BMI of no more than 35
Be at a stable, consistent weight
Be at or near your target weight
Your EMSCULPT NEO Procedure
You will lie down on one of our treatment chairs before the body contouring apparatus is applied to the targeted area(s). By utilizing a combination of HIFEM and RF technology, the device will cause your muscle fibers to tense as strong pulses are transmitted into the body. Our team will carefully observe your reaction, and if necessary, make modifications to the treatment in order to ensure you remain comfortable throughout the procedure. EMSCULPT NEO sessions are typically around 30 minutes, depending on the area being treated, though they could be longer if you would like to target more than one area at once.
EMSCULPT NEO Recovery & Results
There is little to no downtime or recovery associated with EMSCULPT NEO. In fact, patients are free to return to their normal schedule immediately after the treatment. After your appointment, you may feel as if you've just completed an intense workout. For the first 1to 2 days afterward, you might feel slight discomfort in the treatment area(s) due to the intense muscle contractions caused throughout the session. However, this is entirely expected as your muscle fibers heal and will eventually subside. During this time, you will need to avoid working out the affected area(s) in order to avoid potential strain in the muscles. You will generally see visible results after your initial appointment, though we usually recommend 4 to 8 sessions before you'll see the results you've been striving toward.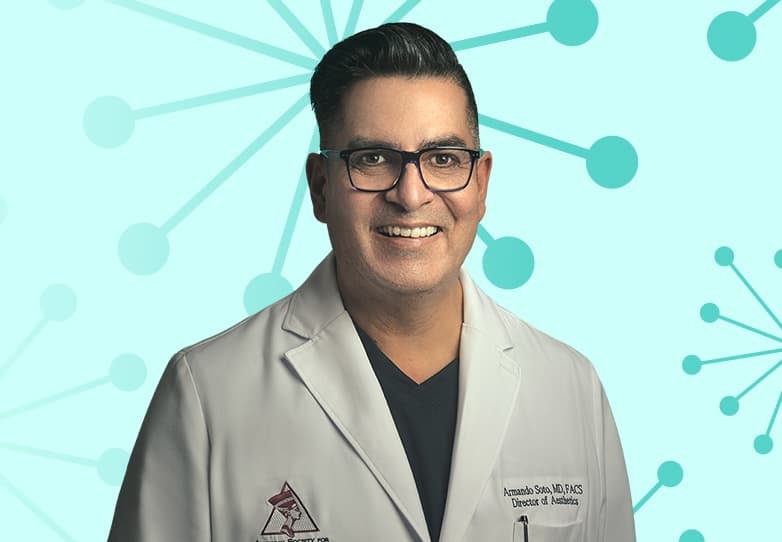 Dr. Armando Soto
Dr. Soto is a board-certified plastic surgeon who brings an exceptional level of attention, skill, and integrity to every patient and procedure. For more than 15 years, he has helped Orlando women and men look and feel fabulous using innovative yet proven surgical and nonsurgical options.
Meet Dr. Soto
Credentials You Can Trust

Request Your Consultation
Aesthetic Enhancements Plastic Surgery is happy to provide the most up-to-date technology in the cosmetic field, including EMSCULPT NEO for body sculpting, at our Orlando, FL, practice. If you would like to talk with Dr. Soto about body contouring, request a consultation online or call (407) 218-4550.
A Reputation Built on Results
Dr Soto and his staff exceeded all of my expectations. I felt cared for, listened to, and respected...
I can not say enough about how wonder Dr. Soto was in my breast lift and augmentation. As my first and...
My experience with Dr. Soto and his team was amazing. I was impressed by how fast I got an appointment...
Dr. Soto and his team are absolutely amazing. From the first day I walked in until present, everyone...