Aesthetic Enhancements Plastic Surgery & Laser Center: Armando Soto, MD
7009 Dr Phillips Blvd #100
Orlando, FL 32819
Phone: (407) 218-4550
Fax: (407) 218-4551
Monday–Friday: 9 a.m.–5 p.m.

HALO™
Plan Your Procedure
Average Procedure Time:
2-3 hours
Post-op Follow-up:
4-6 weeks
The HALO laser by Sciton is an excellent procedure to give your skin its youthful glow back. Any damage caused by the sun, as well as fine lines and wrinkles, can be treated at our Orlando practice with HALO laser skin rejuvenation. Previous lasers either couldn't effectively repair this damage because the treatment was not at the appropriate depth, or was associated with an excessive recovery. HALO eliminates years of damage by precisely targeting the proper depth for your skin while balancing benefits and recovery better than any other treatment.
What Does HALO treat?
HALO safely and effectively treats the following conditions:
Discoloration
Sun damage
Visible signs of aging
Uneven skin tone
Enlarged pores
Poor texture
Your HALO Procedure
The HALO laser uses Dynamic Thermal Optimization (DTO) technology. This technology constantly checks the skin's temperature and makes adjustments during treatment to provide optimal results. This makes the treatments more effective for each patient and provides a higher level of safety. HALO is performed both by our skilled nurse practitioner or by Dr. Soto under local anesthesia with nitrous oxide (laughing gas).
HALO Recovery & Results
The typical downtime for this procedure is about 2 to 3 days. Keep in mind, however, that every patient will react differently. You will experience some minor skin redness and peeling, but you are allowed to wear makeup to cover this. After 3 to 4 days, your skin will peel and reveal a new youthful glow!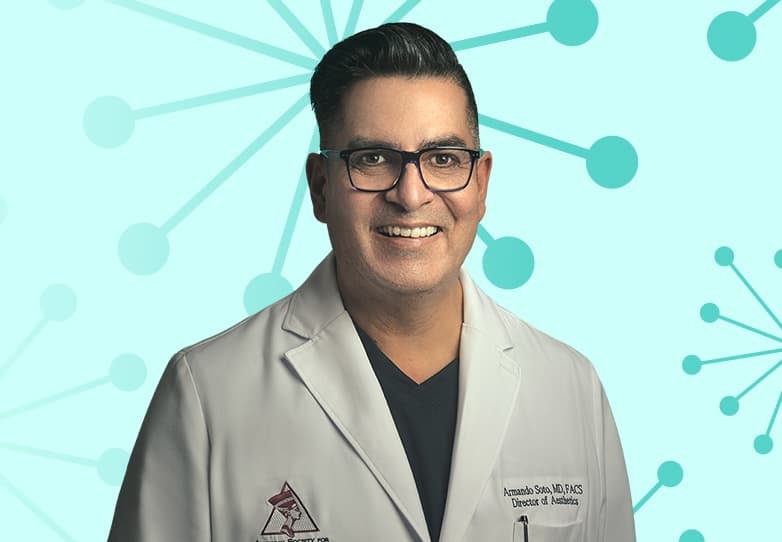 Dr. Armando Soto
Dr. Soto is a board-certified plastic surgeon who brings an exceptional level of attention, skill, and integrity to every patient and procedure. For more than 15 years, he has helped Orlando women and men look and feel fabulous using innovative yet proven surgical and nonsurgical options.
Meet Dr. Soto
Credentials You Can Trust

Request Your Consultation
Aesthetic Enhancements Plastic Surgery is happy to provide the most up-to-date technology in the cosmetic field, including the HALO laser for skin rejuvenation, at our Orlando, FL, practice. If you would like to talk with Dr. Soto about skin treatments, request a consultation online or call (407) 218-4550.
A Reputation Built on Results
Dr Soto and his staff exceeded all of my expectations. I felt cared for, listened to, and respected...
I can not say enough about how wonder Dr. Soto was in my breast lift and augmentation. As my first and...
My experience with Dr. Soto and his team was amazing. I was impressed by how fast I got an appointment...
Dr. Soto and his team are absolutely amazing. From the first day I walked in until present, everyone...