Aesthetic Enhancements Plastic Surgery & Laser Center: Armando Soto, MD
7009 Dr Phillips Blvd #100
Orlando, FL 32819
Phone: (407) 218-4550
Fax: (407) 218-4551
Monday–Friday: 9 a.m.–5 p.m.

Our Technology
Dr. Soto believes in providing only the most effective, safest options when it comes to cosmetic procedures. That applies to nonsurgical treatments as well. At our Orlando plastic surgery practice, we invest in state-of-the-art technology for med spa treatments that deliver real results for our patients.
Whether you want to smooth away wrinkles, brighten your skin tone, or enhance the results of a surgical procedure, we have the tools to help you look and feel your very best.
BroadBand Light (BBL)®
BBL is a powerful intense pulsed light (IPL) device. This therapeutic light energy heats the top layers of skin, causing changes that produce a clearer, smoother, more youthful surface. BBL can be used to treat age spots, small facial veins, and many other skin conditions.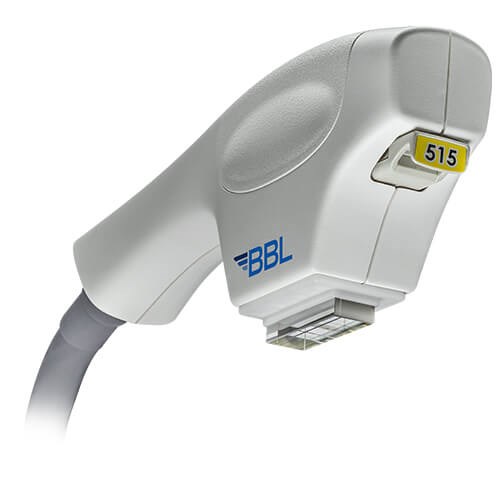 BBL HERO®
BBL HERO (High Energy Rapid Output™) is revolutionary technology added onto the BBL handpiece, ensuring your results are quickly delivered anywhere on the body. This innovation delivers 4 times the speed, 3 times the peak power, and twice the cooling of previous BBL treatments. It is the most powerful IPL (Intense Pulsed Light) device on the market, and offers the versatility to treat an array of skin conditions and skin types.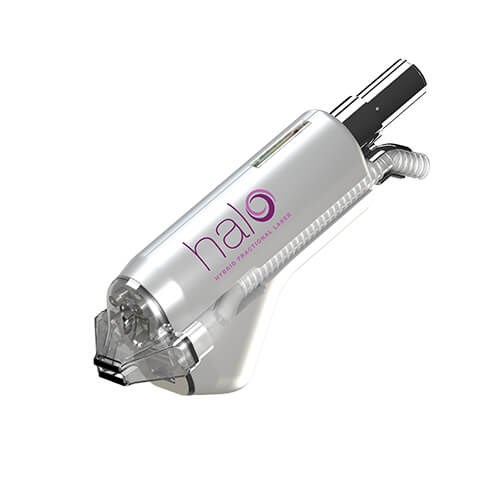 HALO™
HALO skin resurfacing uses laser technology to eliminate years of skin damage. The laser triggers your body's natural healing response to solve common skin issues such as discoloration, uneven skin tone, and sun damage. HALO is a complete skin rejuvenation treatment that improves overall texture and skin reflectivity. It can also be easily combined with other procedures, allowing it to be adapted into nearly any skincare routine.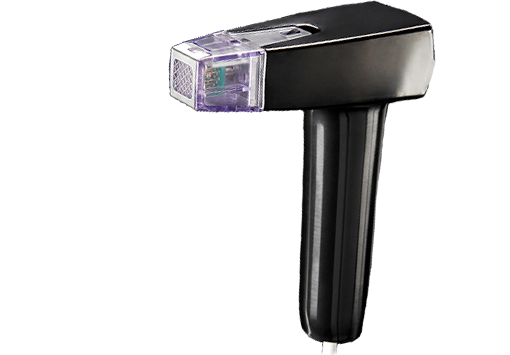 MOXI™
The MOXI laser system delivers non-ablative laser energy to revitalize your skin by correcting the initial signs of sun damage and aging. It is used to tone sagging skin, soften wrinkles, and reduce the appearance of sun spots. This lunchtime procedure can fit into any active lifestyle and works well no matter the season or your skin type.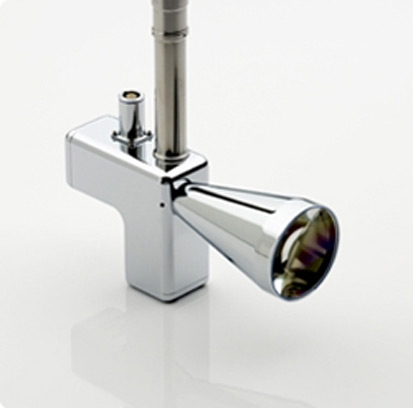 Contour TRL™
Contour TRL is a skin rejuvenation treatment that improves the skin's thickness and resilience, giving it the support it needs. It safely removes fine lines and deep wrinkles around the lips, eyes, and more. Contour TRL is a unique procedure that can be carefully customized to precisely control the depth of the treatment. It is primarily used to treat the face and the neck, but it can be used on other parts of the body as well.
Ultherapy®
Ultherapy is a popular skin tightening treatment that can be used as a nonsurgical alternative to facelift surgery. The treatment uses ultrasound waves to stimulate new collagen production and visibly lift the skin. Many patients use Ultherapy to address loose, sagging skin along the neck, chest, and brows. Unlike laser skin tightening treatments, Ultherapy penetrates deep below the skin's surface to create long-lasting results.
EMSCULPT NEO®
EMSCULPT is the first FDA-approved body shaping procedure that simultaneously addresses both muscle tone and excess fat. The treatment uses HIFEM (high-intensity focused electromagnetic) energy to induce powerful muscle contractions that build muscle and burn fat much like traditional exercise. EMSCULPT can sculpt and tone the abdomen and buttocks after a series of treatment sessions.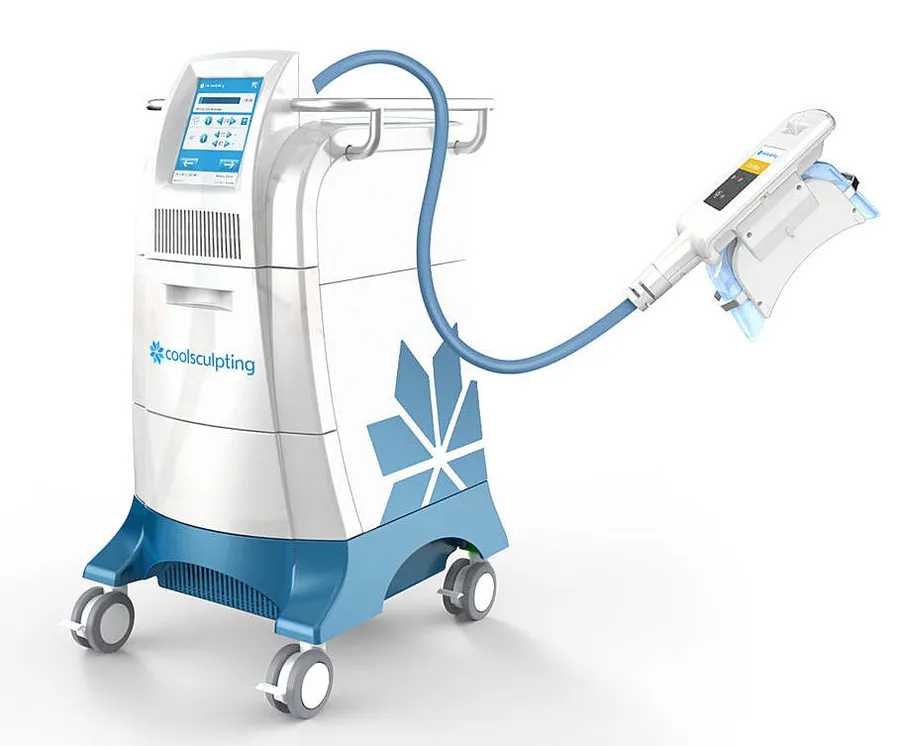 CoolSculpting®
CoolSculpting has become the to-go treatment for nonsurgical fat reduction. The treatment freezes fat cells without harming surrounding tissues, so no anesthesia is needed. CoolSculpting can be used on nearly any part of the body that has "pinchable" fat deposits.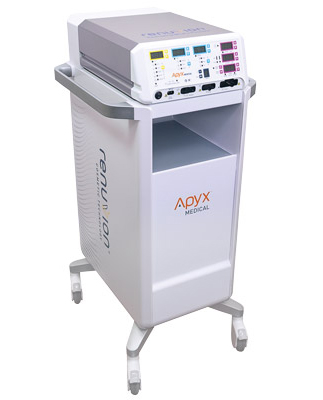 Renuvion®
Renuvion is a minimally invasive treatment that tightens skin on the face and body using a combination of helium plasma and radiofrequency (RF) energy. The helium plasma and RF energy are delivered just beneath the skin via a small probe inserted through tiny incisions.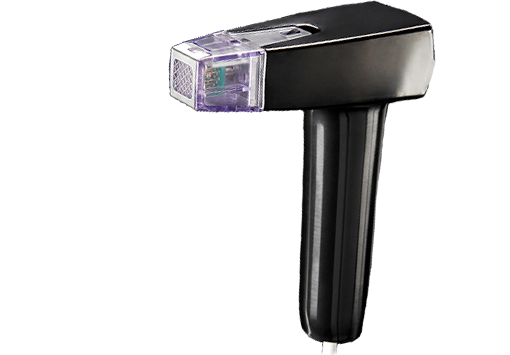 Morpheus8
Morpheus8 combines the power of two popular treatments: microneedling and RF therapy. The handheld device delivers RF energy deep below the skin's surface while promoting collagen development across the dermis. When used together, this specialized treatment can reverse signs of aging and restore a smoother, firmer appearance to the face, neck, and body.
Request Your Consultation
If you would like to learn more about the technology behind the med spa treatments offered at our Orlando practice, request a consultation today or call (407) 218-4550 to schedule an appointment.