Aesthetic Enhancements Plastic Surgery & Laser Center: Armando Soto, MD
7009 Dr Phillips Blvd #100
Orlando, FL 32819
Phone: (407) 218-4550
Fax: (407) 218-4551
Monday–Friday: 9 a.m.–5 p.m.

Ultherapy®
Plan Your Procedure
Price Starting At:
$1,200
Recovery Time:
No Recovery Time
Average Procedure Time:
1-3 Hours
Post-op Follow-up:
6-8 Weeks
Recovery Location:
Out-Patient
At Aesthetic Enhancements Plastic Surgery in Orlando, board-certified Plastic Surgeon Dr. Armando Soto, offers Ultherapy to address aging or sagging skin. This nonsurgical treatment uses ultrasound imaging that enables Dr. Soto to target specific areas of the skin. The ultrasound energy stimulates the deep layers of the skin to encourage collagen production, which restores and rejuvenates the skin. Ultherapy is ideal for patients who are not ready for an invasive facelift and who have numerous facial wrinkles, creases, or fine lines. The treatment produces a natural lifted appearance and effectively targets wrinkles around the brows, mouth, and neck.
Procedure Process
Ultherapy is an outpatient procedure that may be performed with topical anesthesia to ease mild warming and prickling sensations. It can be done in the minor procedures room and doesn't last longer than 30 minutes. A handpiece is guided around the areas to be treated as ultrasound waves are emitted. This triggers collagen development, which will gradually result in healthier skin. There will be no pain and discomfort is limited compared to other laser treatments. In some cases, several treatments may be required for optimal results.
What to Expect
There is a noticeable improvement with the skin's appearance right after treatment. The actual results will be gradual as collagen multiplies, enhancing the skin structure. Optimal results are evident around the third month. There may be slight redness or swelling after treatment which subsides after a few hours. The patient will experience no downtime, and will be able to go back to normal activities immediately. It is important to set realistic expectations with this approach as it cannot produce the same results as a surgical procedure.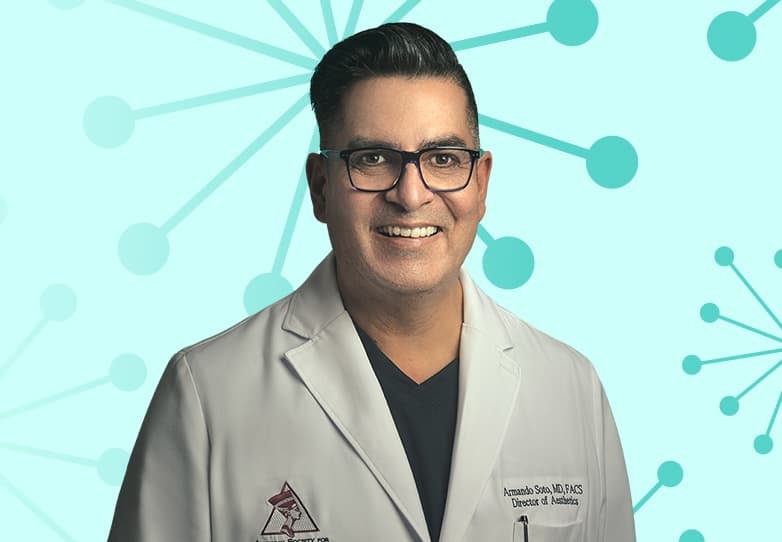 Dr. Armando Soto
Dr. Soto is a board-certified plastic surgeon who brings an exceptional level of attention, skill, and integrity to every patient and procedure. For more than 15 years, he has helped Orlando women and men look and feel fabulous using innovative yet proven surgical and nonsurgical options.
Meet Dr. Soto
Credentials You Can Trust

Ultherapy FAQS
Who Should Get It?
Individuals who are averse to surgical cosmetic procedures can benefit the most with Ultherapy. The results will be gradual, but the quality of improvement is significant as the healing starts within the skin. It is the perfect treatment for those who still have a good skin tone but begin to see signs of skin laxity. Most commonly, those who are aged 30 – 40 seek this treatment to slow down aging effects.
Long-Term Results?
Immediate improvement can be readily seen right after treatment; however, optimal results become more noticeable after a few months. The treatment is safe to be repeated especially after 1 year as the positive effects subside.
Multiple Treatments?
The number of sessions depends on the patient's skin condition and aesthetic goals. Most patients who still have a good skin tone can have significant results with a single treatment. For those who show more symptoms of skin aging, several treatments may be needed to produce the wanted results.